Lead and Assistant Teaching Artists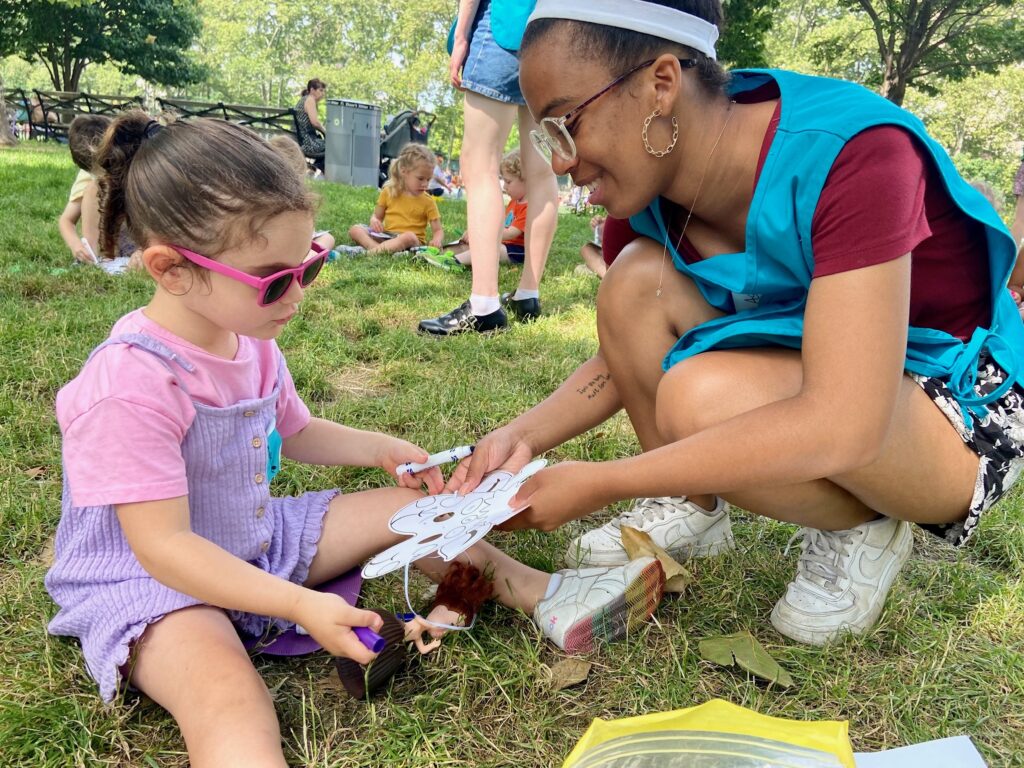 Teaching Artists – Spring & Summer Camp 2023
Do you love teaching, entertaining, and taking care of children ages 3-8 in a nurturing space where their imaginations are celebrated? Do you love sharing the magic of storytelling with children? Do you love summer camp and the great outdoors? If so, we would love to hear from you!
Treasure Trunk Theatre (located in Brooklyn, NY) is seeking teaching artists for our roster of talented, enthusiastic, and inspiring teachers for our summer camp season as well as for our April break camps.
We are currently hiring both lead and assistant teaching artists. Select candidates with extensive experience will be considered immediately for our lead teacher training process. We promote from within, so those hired as assistants will be given the opportunity to apply in the future for the lead training process as well.
Our Mission: ​At Treasure Trunk Theatre, we create a nurturing space for children to develop their imagination, confidence, and creativity through the magic of storytelling. We encourage self-expression and celebrate individuality. We use the power of dramatic play to inspire each child to be their unique self, to connect with others, and to see the world in an empathic way.
Those who will best succeed in this role must:
● have experience working on a collaborative team, and experience working with children in a ​childcare, babysitting, family, classroom, camp and/or arts setting​.
● enjoy taking care of, teaching, and entertaining children 3-6 years old — as well as 6-8 years old. (the majority of our camps are for 3-6 year olds).
● be ​engaging​ and able to ​adapt quickly​ and creatively to meet the needs of outdoor and indoor classroom spaces.
● ensure the ​highest level of safety ​throughout our camp day.
● be comfortable with being outdoors in various weather conditions.
● have experience assisting children with bathroom visits.
● display ​confidence​ and a willingness to be p​layful​.
● love to have fun and bring one's own personal and creative style to their teaching!
Locations​: Our camps run at indoor and outdoor (in all reasonable weather conditions) locations. Outdoor locations include: parks in Brooklyn. (ex: Prospect Park, Ft. Greene Park, Carroll Park, and Cadman Park). Indoor locations include our flagship studio at 141 Atlantic Avenue in BK, Brooklyn Brainery at 190 Underhill Avenue in BK, and our new studio at 179 4th Ave in Park Slope.
Dates: Camps begin June 12th and run every week, Monday – Friday until September 8th.
**We are also hoping to have a few teaching artists join us early for our April camps – running April 6th & 7th as well as April 10th through 14th.
Hours: Camp runs 9:00 am – 3:00 pm every day, with late extended day until 5:00pm available at our flagship studio only. Shift is typically 8:30 am – 3:15 pm, with the option for half-day shifts from 8:30 am -12:15 pm & 11:45 am – 3:15 pm. Late extended day shifts would run until 5:15pm.
Shift Frequency: We are looking for Team Members with availability throughout the summer.
Pay: $20-$30/hour for camps depending on position and $35-65/hour for special events.
This is a seasonal position. Continuing into our Fall 2023 Team is possible but not guaranteed.
NOTE: Treasure Trunk Theatre follows all guidelines and safety protocol as directed by the CDC and DOH. Teaching artists will be required to provide proof of being fully vaccinated against COVID-19 before the first day of teaching. Exemption (medical or religious) requests to this requirement will be considered in accordance with applicable law. All safety precautions are subject to change based on the current recommendations at the start time of our programs.