As Featured In…
---
See what parents are saying about…
Camps & Classes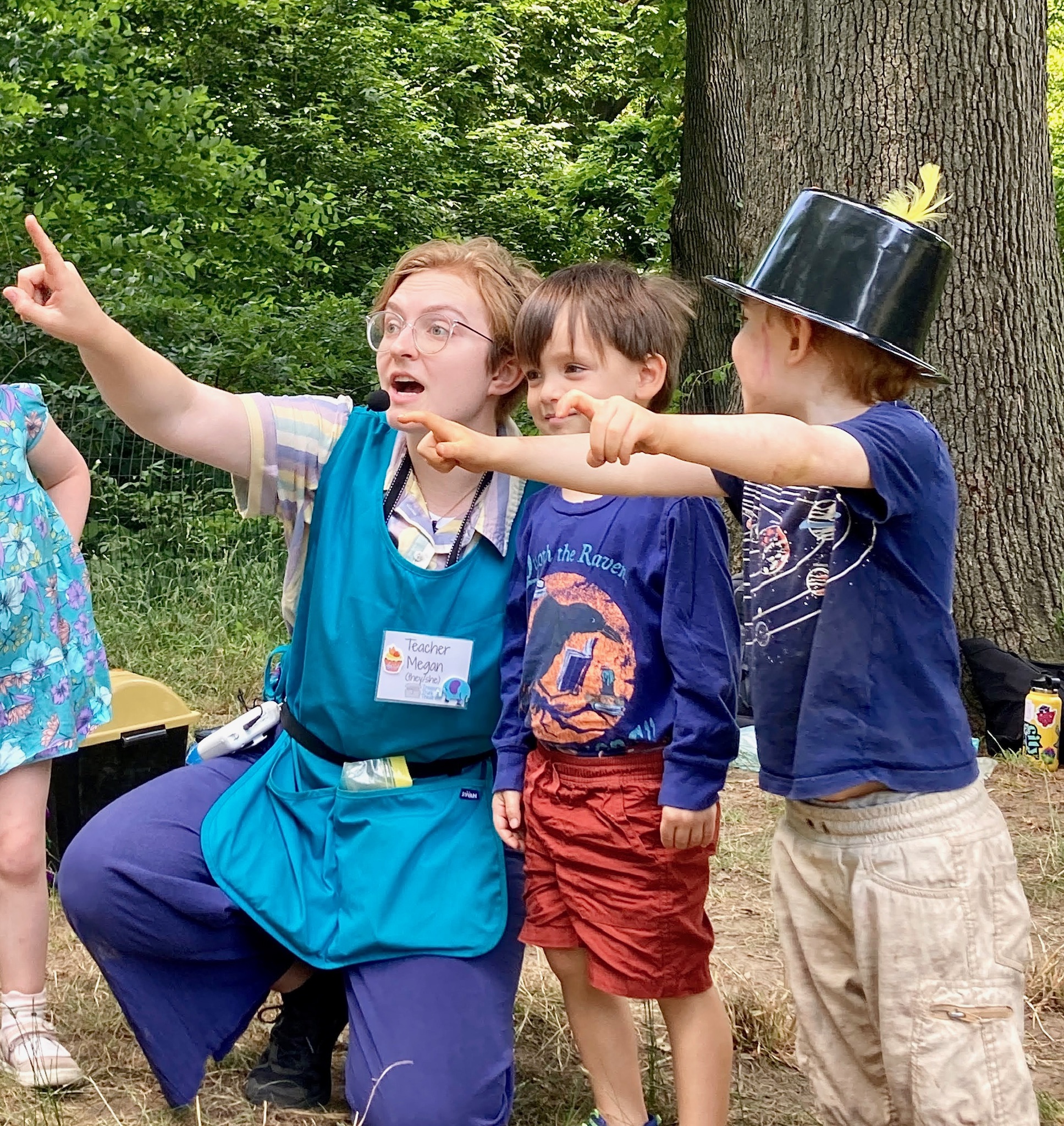 "I love how warm, friendly and welcoming the instructors always are – it makes drop off so drama free! I also love the recap, the photos and the personal note we get after the class is over – it's so lovely!" – Mollie D.
"My son, who is often more reserved and shy in groups, found his voice and had a ball at camp. The teachers were so patient and encouraging. It was the highlight of his summer. Thank you!" – Jessica (Mom to M, age 4)
"Treasure Trunk never disappoints and this class was no different. The instructor really encouraged movement and imaginative play by incorporating the park setting and asking the kids for their insights. My son was engaged right from the start and he's still talking about his imagination adventure today!" – Krista S.
"The activities are so imaginative, and I also love that the teacher has a microphone and doesn't have to yell to be heard!" – Gloria C.
"My daughter loves the theatrical element of Treasure Trunk as well as the educators. She has freedom of expression and has built more imaginary play into her everyday." – Masahiro U.
"My son L O V E S Treasure Trunk. He loves it more than school. He loves it more than being home with us. He loves it more than most playdates. We're so glad we found you all!!!" – Liat K.
"Thank you so much for an awesome party yesterday!!! I couldn't have been happier with how it went. You were so gracious, calm and helpful, and the girls loved every minute. Thanks for setting the scene and the tone, and for welcoming my daughter and her friends to your magical space."~Cordelia (Mom to I, age 6)
"The party was pure perfection, thanks to you. We had a blast! You, and the team, have that je ne sais quoi — and the rare ability to mesmerize and transfix a group of crazy kiddos!"~Sarah (Mom to O, age 4)
"THANK YOU SO MUCH!! Emma, Avery, and their friends loved the Frozen adventure. So many friends mentioned how great you guys are, and I think you are going to be in very high demand! You already are! I can't thank you enough for making the girls' party so wonderful." ~Victoria (Mom to Emma and Avery, ages 4)
"Thank you!!! This was the most amazing party. I'm getting emails about it from all of my friends. I hope to see you again in class. Abigail absolutely loved it, that is the most important thing! You knocked it out of the park! " ~Sondra (Mom to Abigail, 4), age 4)
"Thank you so much for making Olivia's birthday party such a memorable occasion! She and her friends had such a wonderful time going on a "Neverland" Adventure with you. You have such a natural talent at engaging and entertaining children. We could not have imagined a more unique/creative way to celebrate Olivia's special day." ~Becky (Mom to Olivia age 5, Evan age 3, and Cameron age 1)
"I wanted to tell you how great you guys were! Really fantastic! Addison's exact words were 'it was even better than I expected!' Thank you SO much for making her day so special." ~Shari (Mom to Addison, age 5)
"Treasure Trunk Theatre was the highlight of my daughters' s 4th birthday party. Elisa did a great job creating a story with princesses, fairies and knights that included and engaged everyone. They had a blast!" ~Elizabeth (Mom to Ella age 4 and Penny age 2)
"Thank you so much for helping us make Alexa's party such a success. She had a great time and said next year she wants the exact same party and for Elisa to come again. We all had a great time and the kids were so busy!" ~Julie (Mom to Alexa age 4 and Sam age 1)
"[My daughter] had a great time during her virtual birthday party, she was talking about it all afternoon. A number of her friends' parents reached out afterwards to say their kids were completely entranced and had so much fun. Thank you to Miss Rachel for keeping the kids happy and entertained! " – Carolyn, mom to S (age 5)
"Teachers were great and held the attention of the group while ages ranged from 5 to 12! All parents were very much impressed!!" – Daria, mom to P (age 6)
"The kids had so much fun and the parents were super impressed with how engaging the activities were. My daughter had THE BEST time and today declared it was even more fun that she imagined." ~Sarah, Mom to K (age 7)
"I want to thank you and your team for a FANTASTIC birthday adventure. It was absolutely magical for the kids – and for all of the adults on the sidelines too! We loved every minute of it. My younger daughter is very shy and doesn't always get into group activities…by the end she was running around with the pack, clutching her wand. She told me afterwards that she loved the "magic teachers." It brought tears to my eyes! We will definitely be looking out for opportunities to do classes and camp. " – Lyndsey, Mom of N (5) and T (3)
"Your team was excellent. The kids had a blast. The teachers were professional, fun, easy-going, and punctual. Most importantly: It worked! 20-ish 2nd graders — many of whom haven't had as much chance for this activity because of the pandemic — came together, listened, created adventures, and enjoyed.And for the parents — it was 45 minutes of other people engaging and exciting the kids — while we set up pizza, cleaned-up from the start of the party, caught our breath." – Justin, dad of J & R (7)
"I cannot thank you enough for the absolute joy you brought to my son's bday ! I've gotten so many text messages from parents showing me pics of their kids with their wands at home still conjuring up all the 'magic'. [My kiddo] is currently taking a nap with his wand and has cast many spells 🙂 Thank you so much." – Nic, mom to M, age 3. 

 "We were thrilled with everything. Our child commented, 'I didn't stop smiling for my whole birthday party'!" – Jamison, parent to F (age 4)