Treasure Trunk Theatre is a nurturing place for children to develop and expand their creative energies while learning valuable skills in communication, teamwork, and confidence. Through the theatrical arts, children will learn to use their bodies, voices, and imaginations to express themselves and be connected with the world around them.
Read what parents say about our programs by clicking here.
Teaching Artists
Our amazing teaching artists are passionate about inspiring a love for the arts in children. All Treasure Trunk teaching artists are theatre professionals and have extensive experience working with young children. Their experience and knowledge, combined with the Treasure Trunk philosophy, provides our students with a unique educational and nurturing environment which aims to empower the personal and creative growth of our students.
Founder & Executive Director
 Elisa is an actor, singer, and dancer with a desire for igniting a  passion for the arts in young  children. In 2012, Elisa founded Treasure Trunk Theatre, LLC, to combine her love for  theatre and her devotion to teaching young children. She herself began performing at a  young age and thanks to an ambitious drama teacher, was cast in her first play: Hamlet(!) at  nine years old. She continued performing throughout her adolescent years both in school  and local community theatres. She received her degree in Drama from The University of Washington in Seattle. With over 15 years of experience working with children, she has taught theatre to children at Seattle Children's Theatre, The Shoreline Arts Council, Ridgecrest Elementary, and Taproot Theatre, where she performed for elementary through high school students across the Pacific Northwest in anti-bullying shows. She has worked professionally with many off and off-off Broadway theatre companies and regional theatres across the country. Proud member of Actor's Equity Association. For more information about Elisa, please visit www.elisapupko.com.
 Katharine Lerner
 Education Coordinator & Senior Teaching Artist
Katharine is an Actor and Teacher in New York City. Katharine has taught with Broadway Bound Kids, Wingspan Arts, Hudson Valley Shakespeare Festival, Camp Arena Stage and Camp Acting Manitou. Favorite performances include, Ghost Girl (Workshop Theater), T.A.B. (Manhattan Rep Theater), and Boots (NY Fringe Festival). Katharine trained at the Maggie Flanigan Studio, received her BFA from Marymount Manhattan College, and studied at the British American Drama Academy. Founding member of the Labrats Theater Company.  www.katharinelerner.com
Lead Teaching Artist & Marketing Coordinator
Mila Milosevic is a professional actress, classically trained singer and teaching artist living in Manhattan. She was born and raised in Europe, and has been developing her performance skills since a very early age. She played the flute, sang in choirs, and performed solos across the continent before she eventually moved to the US to pursue her passions professionally. Mila currently trains at  the highly acclaimed MN Acting Studio, and studies improv and musical improv at the Magnet Theater. She has two national commercials, and several film projects in development. Mila loves working with children, and for the past 8 years has been teaching them about performing, singing and music in fun and creative ways. Mila is fluent in English, Hungarian and Serbian, and is a proud member of Mensa. Combining her love for children and performing, Mila has found the best of both worlds at Treasure Trunk Theatre! For more information about Mila, please visit: www.milamilosevic.com.
Amanda Gardner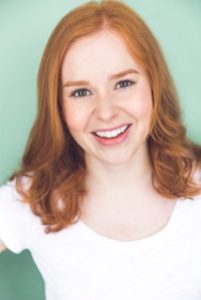 Lead Teaching Artist
Amanda Gardner is a professional actor and teaching artist in New York City. She grew up in Ohio where she performed with her schools and with Columbus Children's Theatre as well as doing some fun local commercials and print campaigns. Film/TV credits include "Blue Bloods"(CBS), "School Spirits"(SyFy), "Working out the Kinks"(currently in production), "Collegetown", and "Fin". Theater credits include The Glory of Living (Revolve), Queen Elizabeth of Factory 15 (Samuel French OOB Fest) and The Hypochondriac (Black Box Players).  Amanda also teaches with Actionplay, an equal access arts program for children with Autism and special needs,  Broadway Bound Kids, and the Riverdale YM-YWHA. She absolutely loves teaching with Treasure Trunk Theatre and giving young children the chance to use their imaginations!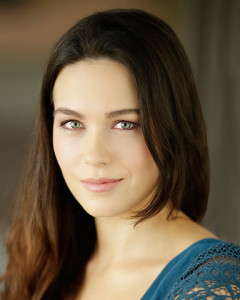 Tanya Dougherty
 Lead Teaching Artist
Tanya Dougherty is an actor and teaching artist with over 15 years of performance experience and is very excited to be joining the team at Treasure Trunk! Originally from Australia, Tanya received her BFA in Acting at the University of Southern Queensland and then went on to pursue an MFA in Theatre and Acting at Brandeis University in Boston. Tanya has performed professionally with Harvest Rain Theatre Company in Australia, The Berkshire Theatre Group and Shakespeare & Company in MA and has been a resident actor and puppeteer with the Mettawee River Theatre Company in NYC for the last four years. She has a passion for developing literacy, imagination and storytelling in young people and has worked in Libraries in Australia creating and teaching programs that incorporate drama, movement, songs, rhymes, stories and creative skills. She is currently a storytime and Ready, Set, Kindergarten facilitator with the Brooklyn Public Library. She looks forward to being a part of Treasure Trunk and continuing to combine her love of drama and storytelling and sharing it with others.
 Ashley Weismantel
 Lead Teaching Artist
Ashley is a film, television and children's theatre actress who lives in Manhattan. She has over 15 years of experience performing and educating children through theatre and the performing arts in her home state of Hawaii. She began her acting and modeling career at the age of 12, appearing in national and local commercials, film, theatre and television. Her passion for children's education began while working with a homeless shelter in Hawaii. Noticing a lack of creative outlets for the kids in the community, she began using the arts to teach the kids in a fun and creative way. Prior to making New York her home, she was on tour in the Hawaiian Islands for the past 6 years performing children's theatre shows. Ashley is a graduate of Pacific Rim Arts College where she majored in performing arts and continued on to pursue a degree in Exercise Sports Science as a Certified Personal Trainer and Nutrition coach. She has taught fitness and performing arts to children for different organizations such as YMCA, Ohia Productions, American Heart Association and Hawaii's Public Libraries and Schools. She is beyond excited to join the Treasure Trunk Family and looks forward to being apart of building creative minds. To learn more about Ashley, visit www.ashleyweismantel.com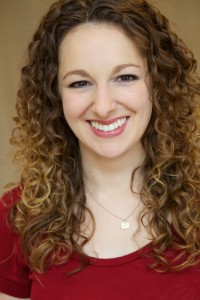 Samantha Cooper
Lead Teaching Artist
With over 15 years of experience working with youth in California and New York, Sam is delighted to join the Treasure Trunk team.  She is an actor, voice over talent. aspiring puppeteer, and teaching artist. Sam has enjoyed teaching through the Shakespeare Society, Writopia Lab, MaineStage Shakespeare, Hunter College, Equalogy, Inc., Communicable Arts, and various dance studios. She holds a B.A. from UC San Diego, and has trained at Shakespeare Santa Cruz, A.C.T., Circle In The Square, and the Lorenzo de'Medici school in Florence, Italy. She is a core company member with Poetic Theater Productions. Sam loves to foster creativity in kids of all ages and is constantly blown away by how inspiring the children at Treasure Trunk are! For more on Sam, please visit www.samanthafcooper.com.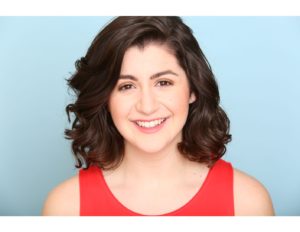 Victoria Giambalvo
Victoria Giambalvo is a NYC actor, singer, and theatre maker. She is so excited to be exploring imagination through theatre with such great kids and a great company! In addition to teaching with Treasure Trunk, Victoria can be seen leading 2-5 year olds in Sports and Music classes at Playgarden in Tribeca.  She is a cast member with STAR at The Directors Company, where she does shows in rep for elementary/middle/high schools through Manhattan focusing on emotional and reproductive health. She is surprised by how much education has fit itself into her life, and is excited to continue down this path with Treasure Trunk!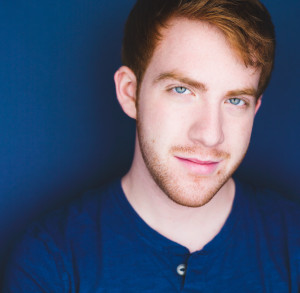 Jeremy Landes
Jeremy is an actor and teaching artist, currently living in Manhattan. He previously lead the improvisation and acting departments at Long Lake Camp for the Arts, served as the head of the summer drama program at the Pucci Performing Arts Center, and is currently on faculty at the New Jersey School of Dramatic Arts. Recent credits include Twelfth Night and Julius Caesar at Mainestage Shakespeare, as well as productions at the Workshop Theatre, Kennedy Center, Alexander Kasser Theatre, Venus Theatre Festival and the KO Festival. Jeremy received his BFA in Acting from Montclair State University and is incredibly excited to be joining the Treasure Trunk team!
Jacqueline Raymond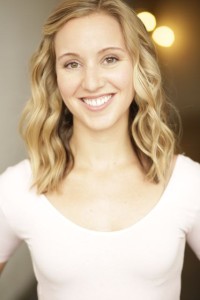 Jacqueline is thrilled to be working with the wonderful team at Treasure Trunk Theatre. A native of Saratoga Springs, NY Jacqueline received her BFA in Theatre Performance from The University at Buffalo and studied acting at The Neighborhood Playhouse School of the Theatre as part of their professional actor training program. Jacqueline has worked professionally as an actor throughout New York City; regionally, and in TV, film, commercial, and print. Jacqueline has a passion for working with young people and the arts and has taught through Community Word Project, Hartley House, and internationally as part of the International Theatre Festival in Sinaia, Romania. She is also Co-Founder of The Radium Girl's Productions (TRG) a company dedicated to championing and empowering young women and children through strong female character driven work and youth outreach programs. (www.TheRadiumGirls.com)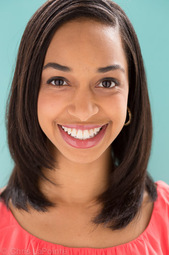 Chelsea D. Harrison
Chelsea D. Harrison is thrilled to be a part of Treasure Trunk Theatre! Chelsea is currently an Artist-in-  Residence at the Brooklyn Children's Museum where she is a movement-theater specialist for  Kindergarten and 1st Grade. In addition to teaching young students, Chelsea also mentors and teaches  young adult actors through the Outreach Division at the Stella Adler Studio of Acting. Last year, Chelsea  worked at the Cincinnati Playhouse in the Park as a member of the Bruce E. Coyle Acting Intern Company.  She recently graduated with honors and a BFA in Acting from New York University's Tisch School of the  Arts where she studied acting at the Stella Adler Studio of Acting.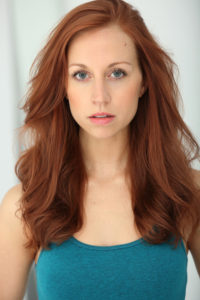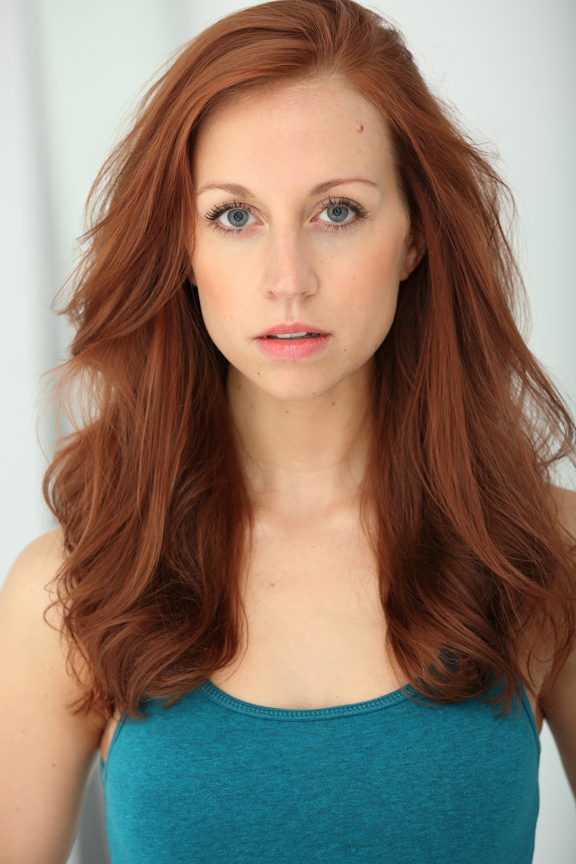 Rachael Yoder
Rachael is a New York City based actor and teaching artist with over 10 years of experience performing and working with children. She holds a BA in Theater from SUNY Brockport and is a graduate of The Stella Adler Studio of Acting conservatory program. Recent performance credits include Richard III, All's Well That Ends Well, Pretty Theft and Fifth of July. Rachael has served as a teaching artist with MaineStage Shakespeare, Shakespeare in the Valley, and Rochester Children's Theater. She also currently serves as Co-Artistic Director of The Outer Loop Theater Experience here in the city (www.outerlooptheater.org). Rachael is thrilled to join the exceptional team at Treasure Trunk and to continue exploring the art of play!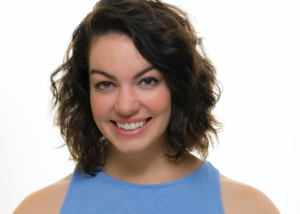 Ally Baralle
Ally Barrale (yes, it rhymes) is an actress living in Queens. She earned her degree from Marymount Manhattan College and has been performing professionally since she was 18. Favorite credits include The Light in the Piazza, Cabaret, and The Happy Elf.  With a passion for children, she has been working with them since the age of 14, including teaching in West Africa, holding musical theatre camps for her local elementary schools, and substitute teaching in Manhattan. When she's not teaching or performing, she's hosting board game nights with her boyfriend and playing with her cat, Amelie. Ally is eager to implement her two worlds together and create theatre with the wonderful kids at Treasure Trunk!
Dana Colagiovanni
Dana is native Floridian who received her BFA in Musical Theatre from the University of Mississippi and her MFA in Acting from the University of Virginia. A seasoned performer, Dana has worked in various theaters across the country, and did five national tours of A Christmas Carol. Dana has taught theatre to performers of all ages for 12 years now, and loves spreading the magic of theatre to children through interactive, imaginative play! She is also a dedicated yogi, with certificates in both Vinyasa and Yin yoga. When not onstage or in the classroom, Dana enjoys hanging out with her 3-legged cat, Harley. Proud member of AEA. For more info go to www.danacolagiovanni.com
Kristin Parker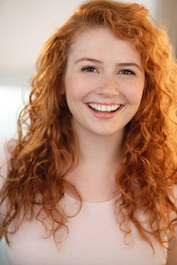 Kristin is super excited to join the Treasure Trunk team! She is an actor/singer/artist and child care provider who lives in Manhattan's Upper West Side. Kristin has been caring for children in the city as well as in Massachusetts (where she grew up) for 10+ years. She has had the pleasure of starring in numerous theater for young audience shows in the city and around the country including Pinkalicious the Musical, The Velveteen Rabbit, A Christmas Carol, Little Red Riding Hood, and Anansi the Spider. Kristin began acting at age 4 and hasn't stopped since. For more information please visit www.KristinParker.com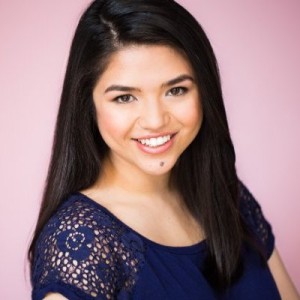 Kelsey Schergen
Kelsey Schergen is excited to join the teaching staff at Treasure Trunk Theatre! She recently graduated with honors from NYU Tisch with a BFA in Musical Theatre and Minor in Education.  A Seattle native, Kelsey has taught and performed at various regional theatres across the country.  Kelsey is passionate about helping her students discover new ways of expressing themselves and connecting to others through theatre.  Recent credits include Lucille in Junie B. Jones, Irene in Crazy for You, and Diana in The American Clock.  Kelsey is thrilled to continue sharing her passion for the performing arts with the next generation!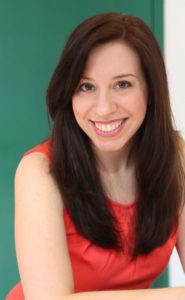 Kristen Trahan
Since graduating from Sam Houston State University, earning a BFA in Musical Theatre, Kristen has focused on applying her performing skills toward community advancement. She can be seen as a regular volunteer with Sing For Your Seniors, an organization providing musical enrichment for the elderly. Ms.Trahan is a member of the Young Adult Choir & cantor program at St. Paul the Apostle, & has sung at various outreach programs at Calvary Baptist Church in Manhattan. In her hometown of Houston,TX, she performed in several productions with Main Street Theater For Youth, & other local companies. Some of her favorite roles onstage over the years include: Helena (A Midsummer Night's Dream), Ethel/Dance Ensemble (Thoroughly Modern Millie), Euterpe (Xanadu), & Maria (Twelfth Night).
Adrienne Littleton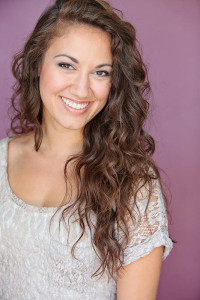 Guest Teaching Artist / Dance Instructor

Adrienne is an actress and dance teacher currently living and working in Los Angeles.  She grew up helping out with her mom's dance classes, even when she was just a kid herself.  When she was nine she decided she either wanted to be an actress or a teacher, and as she got older she realized she didn't have to choose!  After graduating from the University of Washington with a Drama major and a Dance minor, she toured with Taproot Theatre's Road Company, performing around 250 shows for over 100,000 audience members a year.  In Los Angeles, Adrienne teaches ballet at Releve Studios and musical theatre at LEAP Academy.  She is so excited to have the opportunity to share her love of dance and storytelling with Treasure Trunk Theatre!  For more information on Adrienne, please visit www.adriennelittleton.com.